Capila Financial analysis and the health of your business
The financial analysis will show you the state of selected critical indicators in the previous accounting period, after the financial analysis is prepared we also offer you a consultation on the financial health of your business free of charge.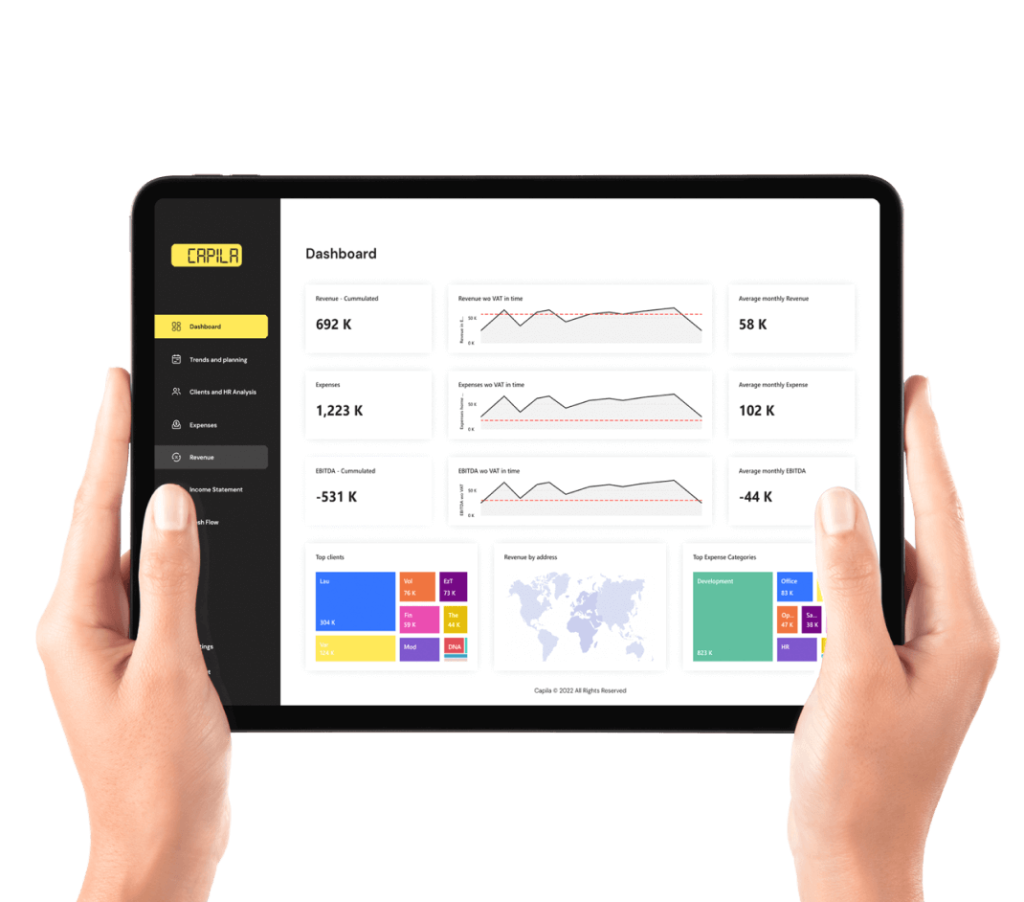 Receive Company Financial Analysis Free of charge
Financial analysis and assessment of your company's financial health will be prepared from publicly available sources. The prepared financial analysis is available for companies registered in the Slovak Republic with published financial statements for the previous accounting period. Our experts will deliver the analysis to you within 10 working days in two languages, Slovak and English.